Make A Mark Ministries
For the Gospel and Generations…
Disciple Locally – We exist to encourage and equip the local church, its leaders, and our communities by developing personal and biblical relationships.
Disciple Generationally – We exist to create generations of Jesus' disciples that will reach far beyond our lives and lifetimes. (2 Timothy 2:2)
Minister Globally – We exist to spread the Gospel far beyond our circles of influence… To the ends of the earth!
Summer Funner Theater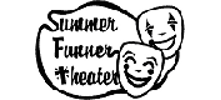 Summer Funner Theater puts on a week-long theater camp for children.
Each summer Summer Funner Theater presents a production with singing, dancing, theater and more.
HEROES
HEROES exists to provide outreach ministry to prisons, missions, military, and other projects to aid dis-enfranchised populations. Services will include workshops, discipleship studies, chaplain aid, resources, books and other materials. HEROES is a vehicle "to send" help to hurting populations that don't have sufficient aid. Its foundation is God's character and sufficiency in all of life.

Short-term projects and trips
Business Incubators- business-as-mission (BAM), business-for-transformation (B4T)
Community Development
Family-base Education
Hospice Care

For information on becoming an Affiliate, click here